Who's Online
We have 25 guests online
Feed Entries
Welcome to the Dutch Club
| | | | |
| --- | --- | --- | --- |
| Raddraaiers Carnival Ball 15 Nov 2014 | | | |
Come and participate in the
CARNIVAL ball
with the
RADDRAAIERS
featuring the
Raddraaiers Dancing Girls
November 15th 2014



21 Greenfield Drive, Greenfields.

just of Salisbury Highway




Music by John Kampes

Book a table with friends

Tickets available from the Dutch club Kitchen or

Fred Helmons: 0478 607 049

Guests $ 8



Tickets can be purchased on the night, providing seating is available
Please note: no food and drink are allowed to be brought into the hall


A photo from a previous Ball:
| | | | |
| --- | --- | --- | --- |
| Sinterklaas Kinderfeest 30 November 2014 | | | |
Written by Marco Kuipers
Sunday, 11 November 2012 00:00
Sunday the 30th of November, the Dutch St. Nicholaas (or just Sinterklaas) is booked to visit our Childen at the Dutch Club.
All the way from Spain be will be visiting our club's youngest members and friends to bring presents and 'kruidnootjes'.
The club opens at 11am.
Children 10 years and under with tickets, will receive a present from Sinterklaas, Entertainment, Lollies & Cool drinks.
Tickets will have to be ordered and paid for by Monday 17th November, available from the club kitchen on club function days, or telephone 0430 065 052.
We are in the final stages of securing a large 'Petting zoo', as well as a face painter, to keep the children entertained together with live music by Dutch Treat, dance demostrations etc.
Costs for members children $ 22.00 / non member children $ 28.00 per child (up to 10 years)
This includes the present, drinks and the entertainment.
Dutch Club
21 Greenfields Drive, Greenfields SA


The last four years the event was sold out, with in 2013 80 children attending along with about 200 parents, grandparents, family and friends, so purchase your tickets soon 0430 065 052!
Last Updated on Saturday, 01 November 2014 14:08
| | | | |
| --- | --- | --- | --- |
| St Nicholaas Ball 6 December 2014 | | | |
Written by Marco Kuipers
Saturday, 02 November 2013 17:36
ST NICHOLAAS BALL
Saturday 6th December 2014
8.00 pm till Midnight
"MUSIC by DUTCH TREAT"
Coffee, tea, hot and cold snacks available from the kitchen all night.
"Full Bar Service"
No food or drinks are to be brought into the hall
TICKETS MEMBERS - $10.00
TICKETS GUESTS - $12.00
Tickets are now available at club functions from the club kitchen
Or book by phone on 0430 065 052
Last Updated on Saturday, 01 November 2014 14:25
Written by Marco
Sunday, 30 November 2008 20:46
Hills View Café  & Shop
We offer friendly service and very reasonable prices.

Our shop has got a broad variety of Dutch food like chocolate hail, vlokken, all sorts of liquorice, sliced meats like roast beef, smoked beef, liverwursts, all sorts of Dutch cheeses, biscuits, rusk bread, soups, vegetables, mayonnaise, curry sauce, croquettes, frikandellen and much much more.
Our shop 'het Winkeltje' is open:
Monday 9 am to 1 pm
Friday 10 am to 2 pm
Family day (generally the 3rd Sunday of the month) 12 noon - 5 pm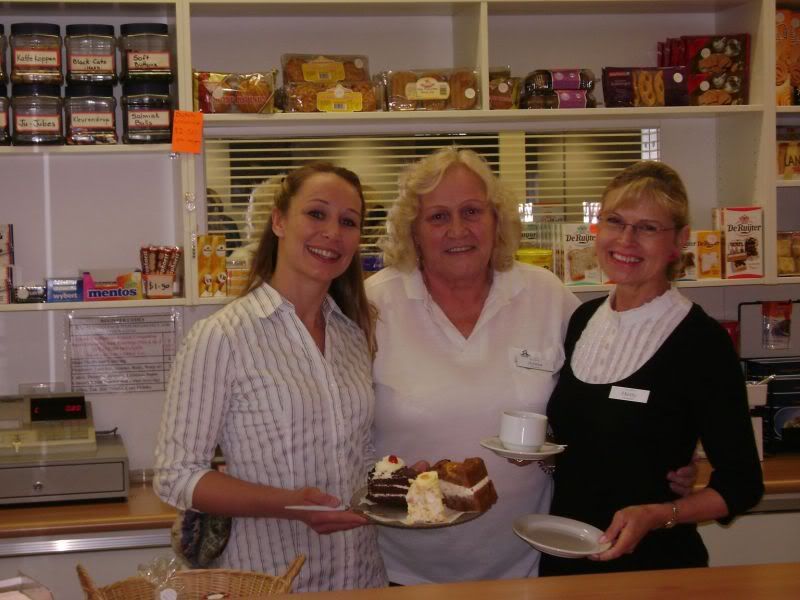 Last Updated on Saturday, 18 January 2014 17:17
| | | | |
| --- | --- | --- | --- |
| Family day, Third Sunday every month | | | |
Written by Marco Kuipers
Sunday, 17 July 2011 14:12
Hi Friends,
Third Sunday of each month; Family Day
The club opens at 12pm and is open until 5pm. Live dance music is from 1pm to 4pm. The Family Day is a great opportunity to meet new and familiar faces. There is always live music, the kitchen will be open for lunch, coffee and cake, and off course the bar will be open.
For the kids we have the XBox game computers, a special kids table with color-in things. The table soccer table sjoelbakken and off course our  pool tables will also be available to use (sometimes on request).
If the weather allows we also have several balls for the kids to play with in our secure yard.
Great opportunity to get together with family and friends and enjoy club prices for food and drinks and no clean up ;)
Hope to see you there!
Dutch Club Committee
Last Updated on Wednesday, 14 August 2013 13:34
«

Start

Prev

1

2NextEnd »
Page 1 of 2