Who's Online
We have 10 guests online
Feed Entries
Welcome to the Dutch Club
80s Disco party 12 September 2015
Wind the clock back to your student days with a great DJ from the 80s playing all the classics!
We'll have an awesome DJ and a pumping PA sound system, light show with strobe, lasers, moonflowers, smoke machine etc.
The bar will have special 80's themed cocktails, as well as all the regular drinks. The kitchen will be open with a snack menu and share platters (including kroketten en frikandellen!).
Entree tickets are $10 per person, or $20 pp which includes transfers from and to Adelaide CBD. We are expecting to sell out well before the 12th of September, so be quick! Tickets are on pre-sale now on eventbrite.com. The doors open at 7.30pm and close at 1am.
DJ Marco was the DJ and part owner of Heatwave drive-in disco show from 1985 to 1994, famous from Rotterdam to Den Haag. Heatwave always had a fully booked agenda playing 2 to 3 days a week at Student, Hockey, Soccer, Scouts, High School parties etc. We were one of the first that played the latest House music, as well as the disco classics and latest top 40 hits.
Anyway, Marco is dusting off his records and is ready to put on a great night to take you all back to the 80's!
Written by Marco
Sunday, 30 November 2008 20:46
Hills View Café  & Shop
We offer friendly service and very reasonable prices.

Our shop has got a broad variety of Dutch food like chocolate hail, vlokken, all sorts of liquorice, sliced meats like roast beef, smoked beef, liverwursts, all sorts of Dutch cheeses, biscuits, rusk bread, soups, vegetables, mayonnaise, curry sauce, croquettes, frikandellen and much much more.
Our shop 'het Winkeltje' is open:
Monday 9 am to 1 pm
Friday 10 am to 2 pm
Family day (generally the 3rd Sunday of the month) 12 noon - 5 pm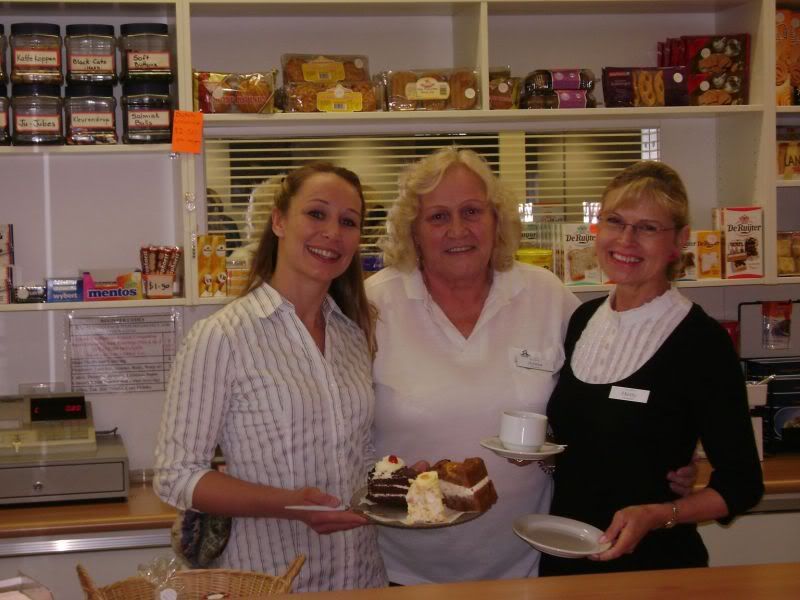 Last Updated on Saturday, 18 January 2014 17:17
| | | | |
| --- | --- | --- | --- |
| Family day, Third Sunday every month | | | |
Written by Marco Kuipers
Sunday, 17 July 2011 14:12
Hi Friends,
Third Sunday of each month; Family Day
The club opens at 12pm and is open until 5pm. Live dance music is from 1pm to 4pm. The Family Day is a great opportunity to meet new and familiar faces. There is always live music, the kitchen will be open for lunch, coffee and cake, and off course the bar will be open.
For the kids we have the XBox game computers, a special kids table with color-in things. The table soccer table sjoelbakken and off course our  pool tables will also be available to use (sometimes on request).
If the weather allows we also have several balls for the kids to play with in our secure yard.
Great opportunity to get together with family and friends and enjoy club prices for food and drinks and no clean up ;)
Hope to see you there!
Dutch Club Committee
Last Updated on Wednesday, 14 August 2013 13:34
This Club exists for the members who are mainly of Netherlands origin, but is not exclusively for the Dutch.

All are welcome to become members and make use of these magnificent premises that several generations of Dutch and others have created through hard work.

Membership enquiries can be made at our functions, calling the club, or completing the Membership form and forwarding this with a cheque for the membership fee to our club rooms attn the Membership coordinator Marco Kuipers Or email This e-mail address is being protected from spambots. You need JavaScript enabled to view it
Our bank details are:
Name: The Dutch Community (DSWC) Inc
BSB: 105-096
Account Number: 364 263 940
Our July 2012 to June 2013 Membership fees are:
| | | |
| --- | --- | --- |
| Membership | Full | Pensioner |
| First person of household | $ 45.00 | $ 20.00 |
| Spouse | $ 20.00 | $ 10.00 |
| Children under 16 | Free | - |
So as an example, the membership fee for a Mum & Dad with two kids under 16, will be $65.00 ($45 + $20.00, kids free). The membership fee for a pensioner couple is $30.
Please show your support to the Dutch Club and join today by returning the Membership Application form. Once we have processed the form, we will send you a copy of our constitution and will contact you about the payment of the membership fee.
We are looking forward welcoming you as a member.
The committee.